At Immersiv.ly we make news content in virtual reality. We specialise in immersive, interactive narratives where the user gains a special feeling of personal agency and involvement. Where media is less mediated. Where you are at the centre of news.
Immersiv.ly was founded to solve a problem. To restore faith in mainstream news. To bring back audiences who find traditional news sources depressing and alienating.
In my years as a journalist, and latterly a media consultant working in Europe, the US and the United Kingdom, and in social media mastermind groups, I have regularly encountered a loss of faith in mainstream news – within multiple demographics and around the globe. Immersiv.ly will be running a research programme in 2016, both qualitative and quantitative, to question this finding and to collect data on the background to it.
One of our strongest contentions, and one we will test most thoroughly, is that a damaging alienation has grown up between mainstream media and its audience – a typical experience: "I spent the holidays with my family and friends over the holidays and we did not watch the television news once; because we did not want to be depressed" – because traditional news sources have, for generations, been supplying content with an aim to "beating" their rivals or winning awards, rather than with a concern for the effect that their content has on its audience. I call this phenomenon "professionalisation", where right-minded, serious, journalists do a good job each day by the standards of their profession. But with little awareness of the ultimate, emotional, effect on their audience.
Over time this "professionalisation" has created an emotional disconnect between newsmaker and news consumer. Over time the newsmaker stops caring (without realising it) about the audience. And the audience in turns stops caring about news. For me this has been the great invisible reason behind the collapse in the audience for established news products, one that has been obscured by the shiny disruption brought to old business models by the internet, the 24-hour news cycle, free content, and social media.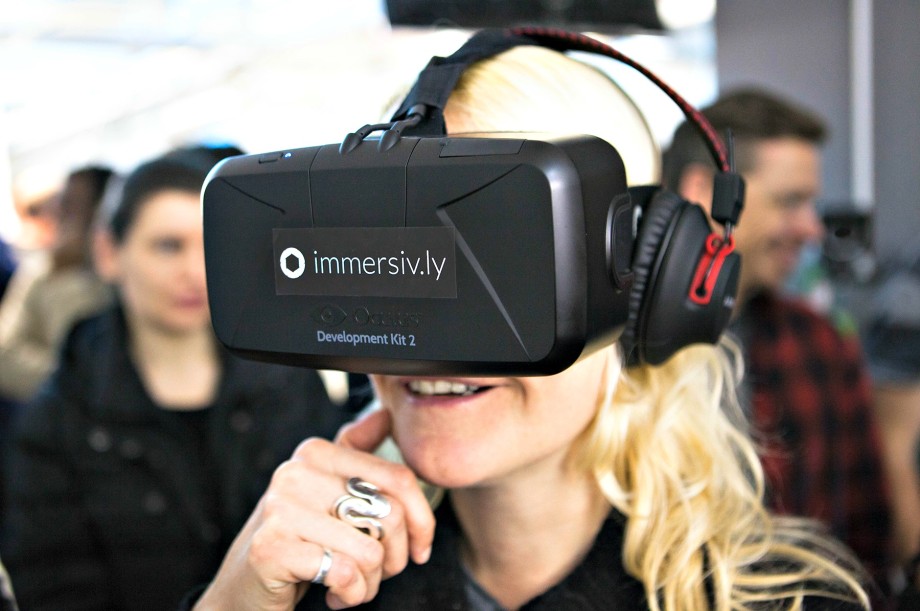 The company was founded in London in January 2014, and started life as a WordPress test site, an explainer site focusing one news features – Arts, Tech, Great Live, Education – where users could record the effect consuming a story had had on them. By February 2014 we had tested the site live, via Skype, with a class of highly-motivated pupils in Toronto, where they could consume stories and then question the subject of the stories, and the site's editor, live in Skype.
Everything changed when Facebook bought the virtual reality headset maker Oculus Rift, in March 2014, for $2bn. It was the ah-ha moment. If we wanted to make people care about news, what could be more compelling than putting them at the heart of the action, either in 360-degree video or in computer-generated narratives. Hardware and software were moving at a pace that made news in virtual reality something that we could start making right away.
Our first proof-of-concept piece of news in virtual reality to be released was Hong Kong Unrest, a seven-minute documentary (above) on the pro-democracy demonstrations in Hong Kong, filmed in October 2014. It was demonstrated on Oculus Rift at a London meetup in December 2014 (below), and released first, on 23 January 2015, on an immersiv.ly microsite, and then on YouTube, when that platform started supporting 360-degree video in March 2015. It was filmed and edited by a one-man crew, Edward Miller, a pioneer in 360-degree video who later became head of visuals at immersiv.ly.