Are you telling stories yet in 360-degree video?
Have you trained your team to make virtual reality content cheaply and effectively?
Immersiv.ly provides VR content, consulting and delivery solutions for brands and publishers
Immersiv.ly can help you take your first steps in VR.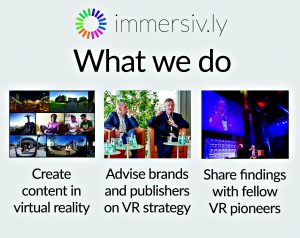 And it's not as difficult or as expensive as you might think
To find out more about storytelling in VR, and how we can help it work for you, please get in touch here

What happens next
A senior member of the immersiv.ly team will be in touch to arrange a no-obligation discussion of your business needs
The team has a strong grounding in media consulting, and will help you define why VR could work for you or your business
We have experience in creating 360-degree video (our news documentary Hong Kong Unrest was a world first), CG experiences, and in training content makers in production and post-production workflow
You can link your VR content to the rest of your offering, and monetise what you publish
Just join the beta test of Svhere, the real-time VR app we are developing with our consortium partners.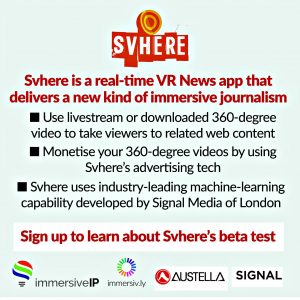 The power of immersive journalism
Immersive journalism is a novel way to utilise gaming platforms and virtual environments to convey news, documentary and non-fiction stories. But are newsrooms, broadcasters and brands getting to grips with this opportunity?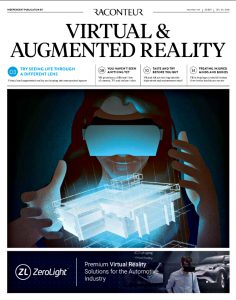 Some of the latest trends in VR journalism are assessed by the media correspondent Ian Burrell in Virtual and Augmented Reality, a supplement published by the Raconteur section of the London Times on 5 October 2016. In Burrell's article, Louis Jebb, founder and CEO of immersiv.ly, comments on the significance of large publishers, including The New York Times and Facebook/Oculus, recently creating company-wide executive producer roles for the oversight of news and non-entertainment VR content. On the day the Raconteur report was published, this trend was reinforced when The Guardian  announced the formation of an in-house VR news team.
You can download the Raconteur report here.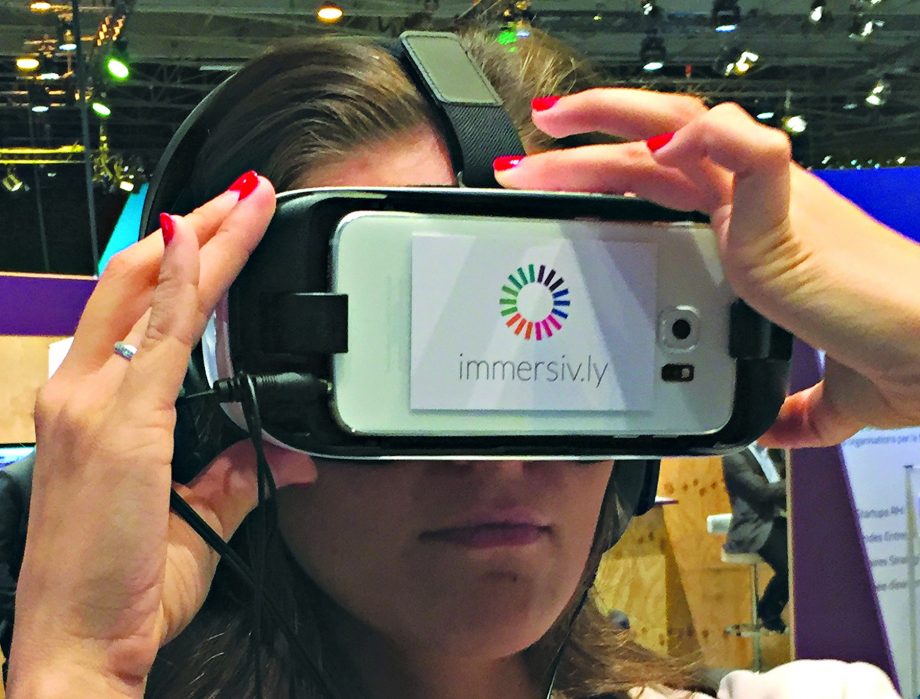 Have you immersed yourself?
Here are three examples of immersiv.ly news documentaries. You can watch them on a browser or, for split screen view in a headset, on the YouTube app.
First up is Hong Kong Unrest, the video that started it all. Filmed in Hong Kong by Edward Miller in September 2014.
In the second video, see how Rio's resident felt about having the Olympics so close to home. Hear directly from locals about the excitement and challenges of hosting the Olympic Games and get a closer look at Rio de Janeiro.
In the third video, the inspiring LA-based podcaster and entrepreneur Lewis Howes, founder of the School of Greatness business mastermind, explains the principles that helped him turn his life around.